28 Juli 2004
Wow, And then everything comes together, Go-Kart with a 330 HP monster on little cobbles!
1e Gear is mild and the pick-up is good, Second gear is very brisk and before you know it you arte getting too close to what is around.
Fortunately the brakes are good
Now let's finish!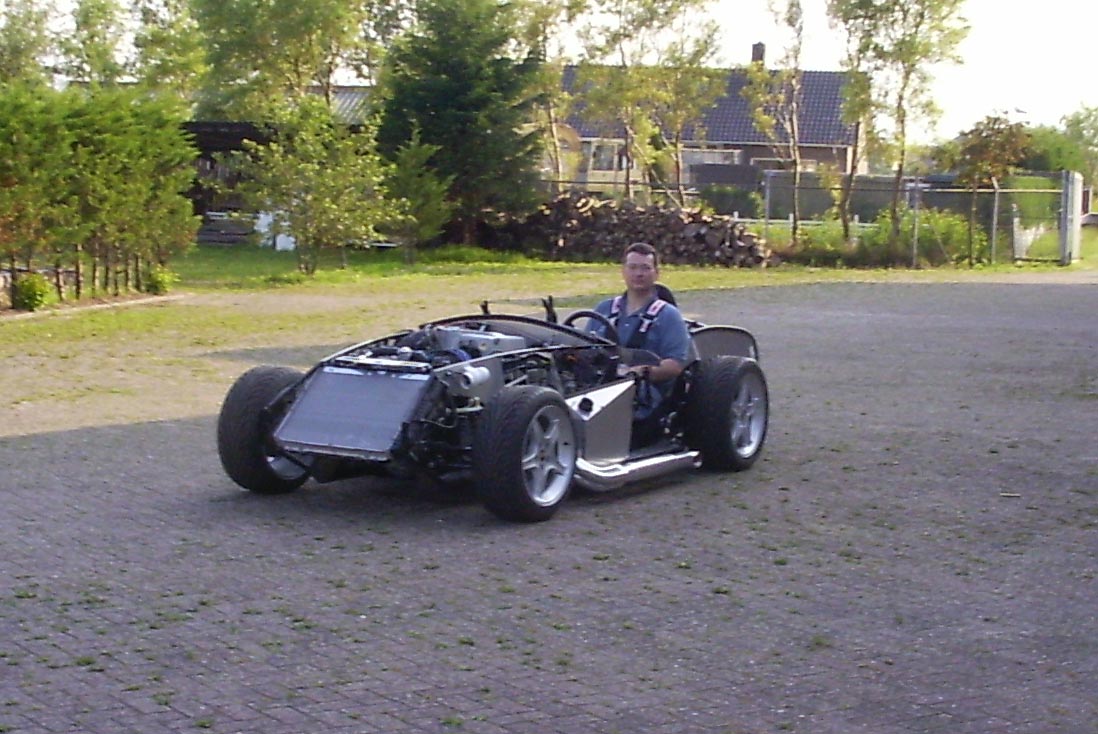 First run over the yard.
---
If you are lost tho what the result should be Look at the website below
De FFR 65 Mk II Roadster.
Klik hier om de Factory Five Racing (FFR) website te bezoeken.
Here a picture from the FFR website of their roadster

Binnenkort meer....
Groetjes,
Rob.